Here's my top 10 games that I played in 2019.
10. Shardlight (2016)
A game by one of my favorite studios, Wadjet Eye Games, wasn't a disappointment. It's set in a strange dystopian world where the world has all but come to an end. Everyone who isn't part of the Aristocracy is inevitably going to die because they can't afford life-saving medicine, and the way they keep the proletariats placated is by having a Vaccine Lottery. You play as Amy Wellard who is trying to win this lottery, but ultimately she believes there's a cure, and she's going to find it. This is an excellent point and click adventure with multiple endings, an immersive story, and interesting characters.
Eat the rich!
9. Uncharted: Lost Legacy (2017)
Not a game I had ever planned to play, but while I was cat sitting for the first time, I was told to play any and all games I wanted, so I tried a bunch. This was the only one that stuck. I haven't played any of the Uncharted games (though I do plan to change that now), but I really enjoyed this one regardless. It's not often I see AAA studios making games headlined by two women of color (though I am upset to find out both are played by white women, even if one is Morrigan from Dragon Age), and I liked their relationship together. The environments were nicely detailed when in Indian cities and really pretty when in the wilderness making me want to explore. While I don't really know what it is about this game that made it stick with me, it did.
8. Elsinore (2019)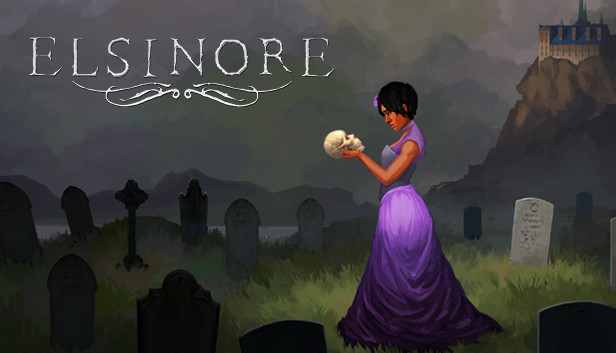 Getting to play a retelling of Hamlet as Ophelia is a lot more fun than I thought when I first read that. I spent countless hours running through time loops and wasn't ever desperate to reach the end. Finding a new storyline, a new secret, a new ending was exhilarating and surprising. Games like this make me happy crowdfunding exists. You can read my full review here.
7. Night Call (2019)
This murder mystery noir is a unique experience in video game form. You play as a taxi driver in Paris, picking up passengers of your choosing and chatting with them, attempting to figure out who tried to kill you. Your passengers aren't what you'd always expect (my favorite non-human was a cat) and picking up passengers more than once doesn't mean the conversation will repeat. The world is brimming with ambience, and when I'd forget about the murder plot it would even become comforting. The most interesting part of the game is getting to progress relationships with the characters, not solving the murders, because this was often difficult to do.
6. A Plague Tale: Innocence (2019)
The moment I began this game also while cat sitting (but this was a game I had gotten), I was stunned by the locations. They are unbelievably gorgeous. The graphics were incredible, especially for someone like me who's used to playing retro(-looking) games. It was quite cinematic at times when it came to the story, the visuals, and the effects. I don't recall playing a game and genuinely feeling like I'm in a movie very often.

The story was unique and interesting, while some may think this game is based on history with the bubonic plague, it's actually taking place in a fantasy world, so it was hard for me to predict what would come next. I also enjoyed the game's mix of stealth and unique action from the perspective of children who aren't used to having to get violent. When the protagonist is forced to kill someone for the first time, the game pauses as she is horrified at what she's done and has a bit of time to mourn her innocence.

It's a game unlike any I'd played before, and I look forward to whatever the studio makes next.
5. Katana Zero (2019)
One of the sleekest games I've ever played. The gameplay is incredibly fast and fun. The soundtrack is exactly what I need on a late night driving through the rain. The story is compelling, though I do hope we get more of a conclusion than when I finished it. The art is pixelated just how I like it but still somehow so fluid. This is just an amazing game I can't recommend enough. You can read my full review here.
4. Life is Strange 2 (2018-2019)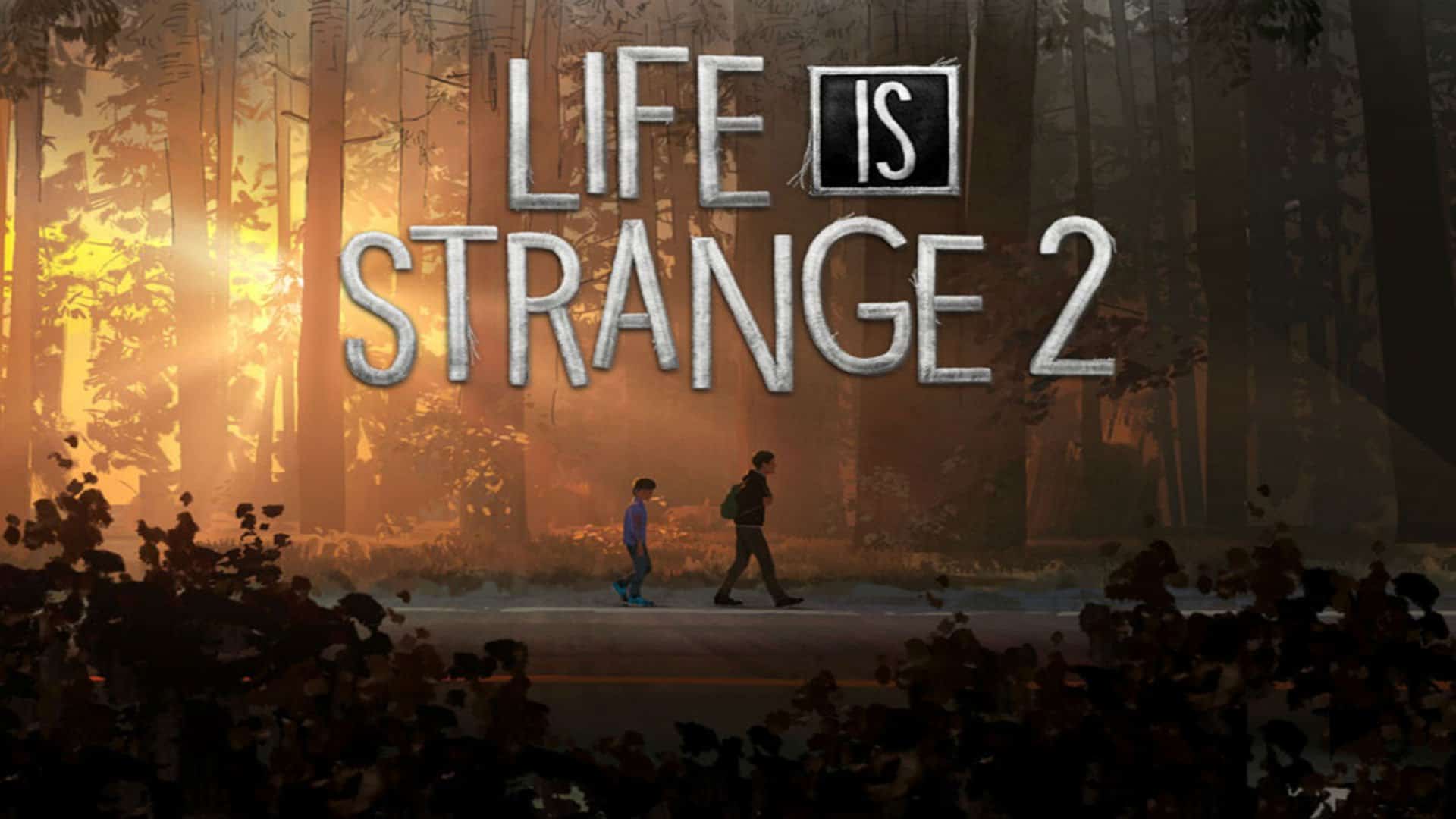 This is a game whose story has left me thinking about it for a long time afterwards. The only game I can remember having this lasting of an effect on me was Emily is Away Too. This story delves into topics of police brutality, racism in the USA against Mexican people, child homelessness, and more. It's a harrowing experience much of the time, sometimes being too real and sometimes being too relentless with the racism (at least as a Boricua playing the game). The story was much deeper and darker than Life is Strange.

The nature locations were really pretty and almost relaxing. I really loved playing Sean Diaz, more than Max Caulfield (which is surprising given how similar we are). I don't encounter media often where the protagonists are Latine, and while I still want games where their story doesn't revolve around their ethnicity, it's important to have games like this as well.

My only complaint is while I know they wanted to touch on real life issues, it was too much to handle at times (maybe not if you're white, in which case this is a good eye opener for you). I also wonder since the developers are French how much (if at all) they consulted with US Mexican and Latine people.
3. Kathy Rain (2016)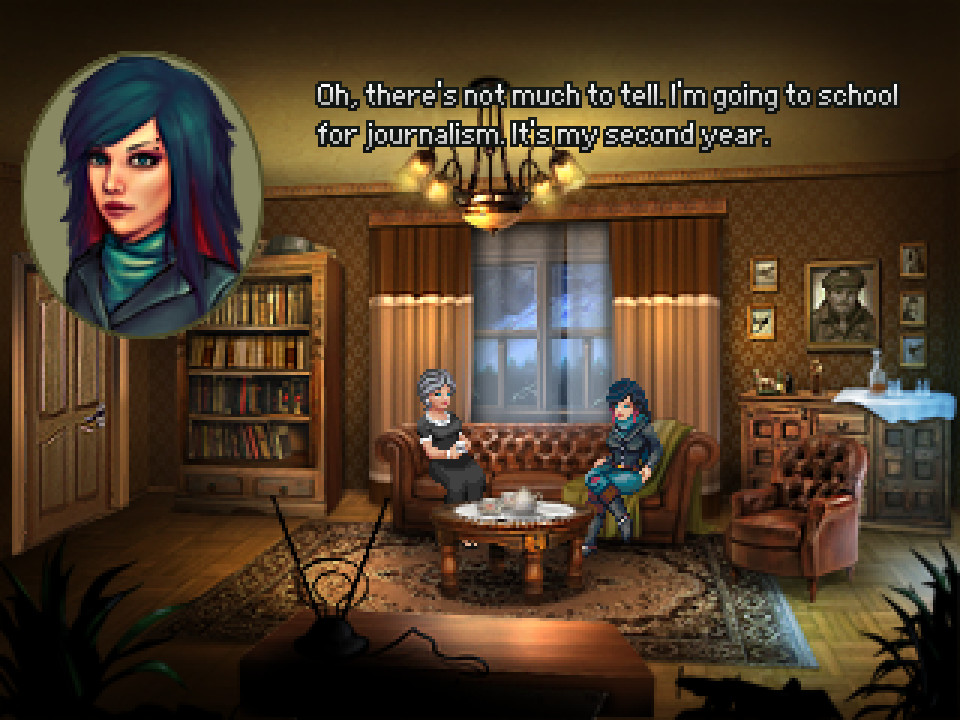 Easily my favorite point and click of the year because as strange and creepy as it can be, it was like a comfort blanket for me. I played it and loved the hell out of it, and soon after I watched a let's play of it because I wanted to be back in its world. The Twin Peaks/X-Files vibes provide warmth. The fact that the story, art, voice acting, etc. are all great, and that the game was made by one person made me appreciate the game even more. If you love adventure games, you can't miss out on this one. You can read my full review here.
2. Dishonored Series (2012, 2016, 2017)
This is a series so fantastic, it feels wrong choosing only one. Each has different strengths and weaknesses, each has something different and exciting from the others, but each is all set in the same rich world. One that at first glance seems like ours, but upon further inspection is quite different. Surprising to me in a game of this genre, especially in 2012, choices matter. There's always something going on, a rat plague, infected civilians, and bloodfly infestations, and depending on whether you choose to be violent (high chaos) or a pacifist (low chaos), the story and difficulty of the game change.
1. Marvel's Spider-Man (2018)
This was a game that took me by surprise. When I first heard of it the year prior, I thought nothing of it. Another superhero franchise? Booooring.
I was so happy to be wrong.
This game is unabashedly fun, cheesiness and all. Swinging through the streets of Manhattan is exhilarating, even the music that starts to swell makes you feel heroic. The story is an intricate patchwork of various characters you play as, supervillains you get to fight, and missions you get to go on. If you haven't played this yet, PLAY IT.